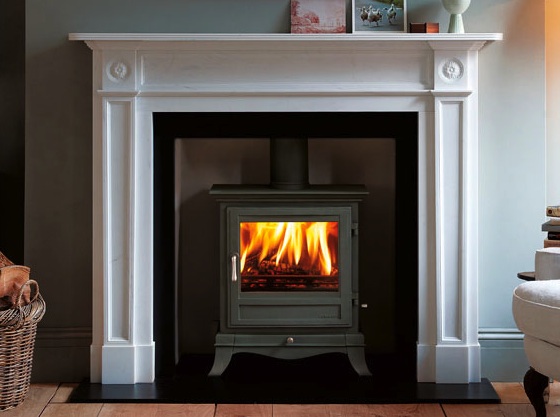 SM Banwell & Sons offers a second to none installation service with specialist techniques to ensure optimal efficiency from all stoves and fireplaces, saving fuel costs to the customer.
We are specialists in fitting all types of fireplace, mantels, inglenooks, hearths and surrounds, from modern and contemporary to original, reconditioned and reproduction classic designs.
More reasons to choose SM Banwell & Sons are;
Free consultation on Stove/Fireplace choice and size

Wide selection of Stoves/Fireplaces from many manufacturers to ensure the right choice for you

Experience fitting contemporary and traditional styles
At SM Banwell & Sons we use the most advanced lifting platforms to carry out jobs that are simply not reachable or safe by ladder, by using lifting platforms we save you money plus the hassle of having scaffold erected and dismantled. Our platforms are very manoeuvrable in most residential gardens therefore offering a quick and simple installation.
Insulated flues are the perfect alternative if you do not have an existing chimney, wether it be a new extension, kitchen, new build or even just an unoccupied space in a lounge an insulated flue gives you options to place your stove where you want it. SM Banwell & Sons offers expert advice on where your stove would be best suited.
If you are interested in an installation or free quote contact us for more information.