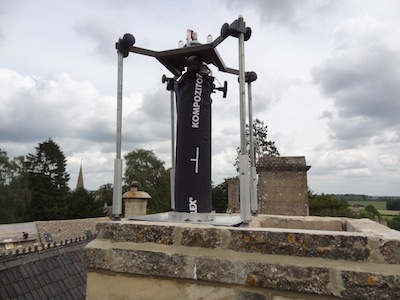 There are six reasons if we recommend your Chimney should be Relined:
1. Its good practice from a Hetas Qualified Installer.
2. If its on an outside wall and exposed to windchill.
3. If it is known to leak into other parts of the house.
4. If it has an excessively large surface area.
5. If the property is Thatched (visit Hetas Guidance on Chimneys in Thatched Cottages).
6. If it is not practical to Sweep when installed (the need to remove Flue Pipe or Stove for cleaning).
We install Stainless Steel Twinwall Flexible Flue Liners.
Prefabricated and Insulated Flues are used internally or externally when no Masonry Flue is available.
Furanflex RWV Lining Systems. We are the only qualified installers in the Gloucestershire/Cotswold area.